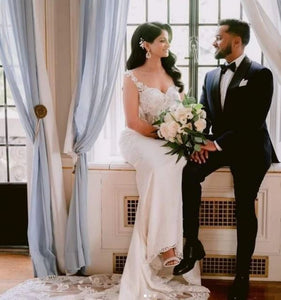 Weddings
WeddingsBe the best dressed man in the room on your wedding day!
Made to Measure
If you are looking for the perfect fit, this option is for you. It starts with choosing fabrics to create a tuxedo, suit or dinner jacket. Then, every small detail of design will be discussed such as lapel style, pockets, buttons, linings, monograms and fit.You will have the ability to create your own personalized look with custom made suits, tuxedos, dinner jackets, shirts, ties, bowties and shoes.
Ready to Wear
A great option for Wedding Parties.Choose from packages that include a suit, shirt, tie/ bowtie and handkerchief.Ready to Wear packages start at $395.00
Designer Lines
We are constantly evolving and changing the lines we carry season to season.  These are a few of what can be found in the store currently.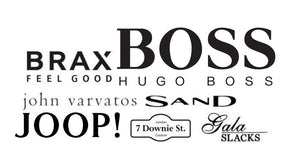 Who We Are
Located on Eglinton Ave West, Victory Menswear has been catering to men who appreciate quality and understand elegance since 2017. 
We are here for the gentlemen who want service in a relaxed atmosphere during their shopping experience. We offer a curated selection of menswear and custom clothing (by appointment).
Browse our collection of men's fashion pieces and pick out your favourite items. We have new lines arriving every season and new deliveries arriving weekly.
Victory Menswear
453 Eglinton Ave West
Toronto, Canada
Phone: (416)-901-1116
Email: vic@victorymenswear.com
Monday - Closed
Tuesday to Friday - 11 AM - 5 PM
Saturday - 10 AM- 5 PM
Sunday - 12 PM - 5 PM